Oracle Commerce 11.2 On Premise
Oracle Commerce makes it even easier for brands to deliver relevant commerce experiences across all customer touch-points on a flexible, scalable platform that puts control over experience and commerce in the hands of business teams. With the full integration of ATG + Endeca, version 11.2 makes strategic headway toward unifying the leading commerce, content and experience technologies on the market, with key platform enhancements that make it simpler and faster to get live fast and support innovation.
Oracle Commerce Cloud
Oracle Commerce Cloud is a modern SaaS solution for growing retailers. It's scalable, flexible, stable and simple. Launch feature-rich, responsive storefronts fast across desktop and mobile devices without sacrificing agility or brand control. Ignite business innovation and rapid growth, simplify IT management and reduce your costs.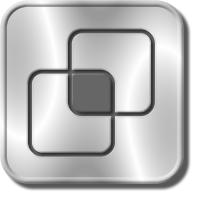 Unified Preview Module: ATG/Endeca
A great add-on for companies running ATG and Endeca on version 10.x, seeking to empower their marketing teams with better visibility of future campaigns.
Content Management on Oracle Commerce 11.X
Sterlite has fully extended the Content Repository in ATG/Endeca to provide a full fledged, drag and drop content management solution that is scalable, efficient, and allows business users to take control of content without the need for constant IT intervention.
Empower your business users today, leveraging the Oracle licensing that you already have.
By implementing our content solution, you are getting the most out of your ATG investment, while streamlining backend operations and saving money on stand alone, third party content management solutions such as AEM and WebCenter Sites.
Contact us to about how we can implement this for you!