Here is our Oracle brief, short and to the point about what we do.
Creation or Validation of eCommerce Road Maps
Creation or Validation of Business Case Scenarios
Advisory Participation in Steering Committees
Objective Analysis of Existing Vendor and On‐Going Advisory
Application Architecture Assessment and Design
Assessment and Evaluation of Resources and Team Maturity
Technology Adoption and Training
Assessments for System Optimization
New Implementations, Upgrades and Application Rescue
Out of the box enhancements as well as Third Party Integrations
Requirements Gathering, Resource Planning and Project Planning
Innovative custom solutions extending the ATG platform
Endeca Search Integration
Migration Services from Legacy Systems
Microservices and React JS
Cloud Commerce Consulting & Implementation
Subscription Application Support
On‐Call Support Subscription
Post‐Implementation Support Services
Online Incident Reporting System
2‐hour SLA Response Time
On‐going Maintenance/Monitoring
Level 2 and 3 Escalation Support
Emergency Incident Escalation
Supplemental Holiday Support
UI/UX Design and Development
Flexible UI design to empower business users to make changes without the need for IT every time
ADA Compliance
Responsive Web Design
Progressive Web Applications
Internal Dashboard creation to streamline operations
Search Engine Optimization
SEO Assessments
Comprehensive short, medium and long term SEO roadmaps
Development related to SEO
SEO ongoing support services and monitoring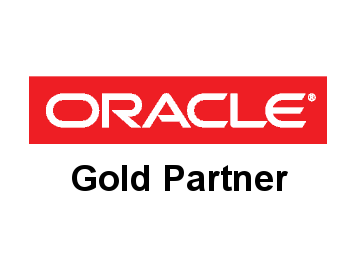 What Sets Us Apart?
Compliant with Oracle Best Practices
No accelerators or code layers that disable out of the box functionality
No custom code that will take the implementation off the Oracle upgrade path
All custom code modules created are future‐proof and fully compatible with subsequent versions.
Empower Your Merchandisers/Marketers
Reduce the dependency on IT for merchandisers and marketers to do their job
No Proprietary Code Layers
If in the future another Solutions Integrator is selected, they can easily pick up where we left off
Training
Provide adequate business user and/or technical training of Commerce so that your teams can get the most out of your investment
Quick facts
Global Company
Headquartered in Oak Park, Illinois
Onshore and offshore presence
Involved in over 200 successful Oracle Commerce (ATG/Endeca), projects over the last 16 years for clients in the retail and B2B sector
16 years of hands‐on expertise with BOTH ATG and Endeca
Our technical team trains Oracle's own Commerce product development technical teams.
Learn more about Sterlite's broad range of services in the eCommerce space and how we can help you drive greater business value from your Oracle Commerce site.
We are your Full Service Oracle Commerce Partner!
Contact: jason.fairchild@sterliteusa.com
708-848-6000